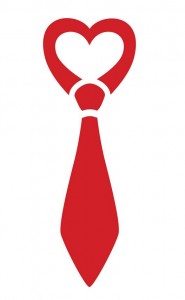 Once upon a time, in a land far far away, there was a beautiful girl named Valentina, the daughter of St. Valentine, who fell in love with a wonderful man named Joe Manentine, who was truly worthy of her respect and affection.
Each year, Joe Manentine planned an amazing Valentine's Day for Valentina, celebrating his love for her.  Valentina thought the world of Joe, and wanted to show him how much she cared too, so she decided to plan a special day which would celebrate the love she had for her man.  After one particularly memorable Valentine's Day, Valentina began to make a list of all the things she thought Joe would like included on his special day, things such as archery, a nice big steak with his favorite beer, a home made apple pie, a thoughtful gift, and something to help him relax.  She also wanted to make sure she looked her best, made him feel like a king, and spiced things up to make Joe extra happy.
Exactly one month after Valentine's Day, March 14th, Valentina surprised Joe with a day created just for him.  Joe enjoyed his day so much that the following year he planned an even bigger and better Valentine's Day for Valentina.  Valentina, impressed with his efforts, decided to plan another big day for Joe, just like she had done the year before. From then on, Joe and Valentina continued this tradition every year, as it brought them closer together, making them feel equally appreciated and loved.
In honor of Joe Manentine, who inspired Valentina to celebrate the man in the relationship, the day of March 14th became known as Manentine's Day.  For leading to the creation of this day, Joe Manentine is seen as a Saint in the eyes of many men, especially for those who are fortunate enough to celebrate Manentine's Day.
In modern times, Manentine's Day is celebrated by couples across the globe, as well as single men who celebrate with their bro's.  Valentina's list of Joe Manentine's favorite things to do have been carried down through the centuries and adapted to fit contemporary male traditions.  Here is the official list of "The 10 Rules For Manentine's Day."   In the spirit of Valentina and with the help of her list, go forth, celebrate your man, and may you have a very happy Manentine's Day!