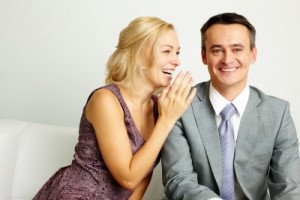 Manentine's Day is the day to make your man feel like a king!
Here are some ego boosting tips to show your man that the world revolves around him, especially on Manentine's Day.
Compliment Him
Just like women, men like to hear that they are attractive and smart.  Tell him that you think he's irresistible and point out the feature that you're most attracted to.  Complement his clothes.  If you like what he's wearing, let him know.  If you're having a really great time with him, then share those feelings.  If he has a good idea, let him know you think he's a genius!
Listen To Him (Really)
Look him in the eyes when he talks to you.  Stop want you're doing to give him your full attention.  Don't fake interest.  Do ask lots of questions.
Today He Can Do No Wrong
Don't jump to correct him if he says something grammatically incorrect or if he doesn't get some irrelevant tidbit of information quite right.  Let the little things slide!
To live the Manentine's Day lifestyle all year long, make sure to:
Encourage Him
Men want to feel like they are successful.  Support him when he has a new idea and lift him up when he feels like a failure.  Tell him how proud you are of him on a regular basis.
Support Him
Always back your man in front of family and friends and never allow anyone to say anything negative about him. Also, don't challenge him in front of other people.