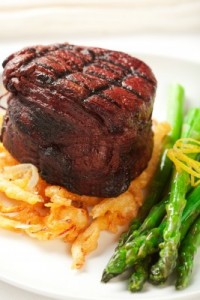 What food does your man crave?
The top choice for men is usually steak and Manentine's Day is the day to kick your steakhouse choices up a notch!  Go big or go home.
Other great manly food choices include Barbecue, Brazilian, Creole, Cajun, Spanish, Southern, Southwestern, and good ole' fashion American food always hits the spot.
Or try something more adventurous like an Australian or African Restaurant.